Our most popular labels are the plastic labels shown in various applications in the gallery. Below is listed our stocked colours and the most common sizes. We are able to access other colours and can cutomise the label size and text to your needs. Please see the order sheet below to design and list the labels you want.
We are able to access acid, weather and impact resistant plasitc for harsh environments such as freezing works, food processing plants, swimming pools, or labs. Feel free to contact us if you require a labeling solution for such an environment.
You also have the option of industry approved double sided tape or mounting holes for alternative fixings.
Stocked Colours - Engraved Labels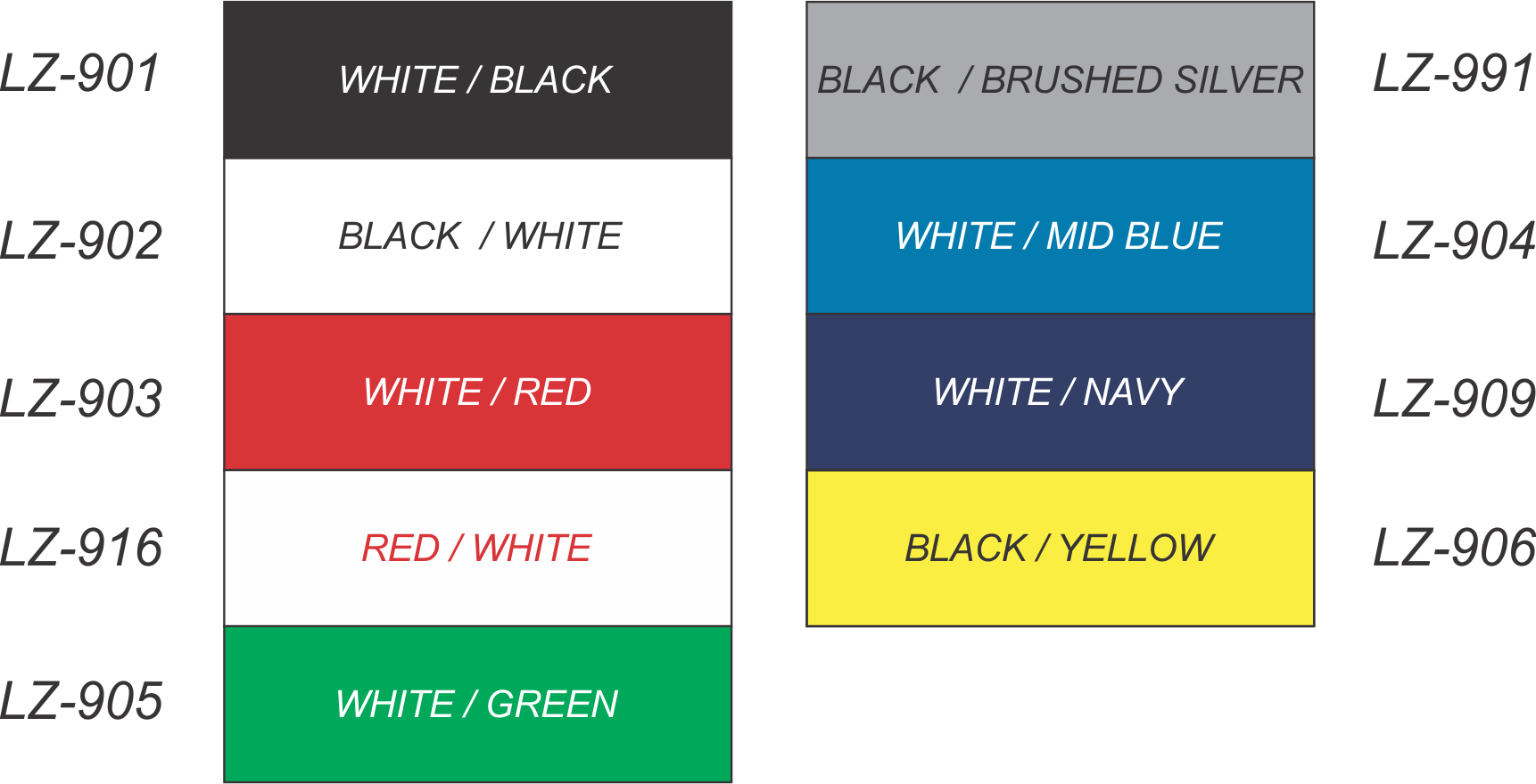 Other colours available on request
Indicative pricing for standardized labels with double sided tape.
40 x 10mm     $2.90
75 x 75mm     $7.64
80 x 25mm     $5.05
100 x 25mm   $5.52
100 x 50mm   $8.50
200 x 90mm   $18.40 (Body protected sign)
These sizes are an indication of the most common labels. Fully customizable label sizes up to 600 x 445mm. Please contact us for pricing.